Oct. 31, 2019
As a Semi Trailer Manufacture, there is some information to share with you.
  China Dumper exported to Congo in August
  Model: ZZ3257N3847A
  Engine: WD615.47, 371hp, Euro II
  Cabin: HW76, 2 seats & 1 sleeper with A/C
  Front Axle: HF9(drum). 1x9 ton loading capacity
  Rear Axle: HC16(drum), 2x16 ton loading capacity
  Transmission: HW19710, 10 forward & 2 reverse
  Steering: ZF8118 hydraulic steering with power assistance
  Tires: Radial 12.00R20, 10pcs+1 spare tire
  Fuel Tank: 300L
  Dump Box: 5600x2300x1500mm (20cbm), bottom 8mm, side 6mm, front lifting system
  Color: Benz white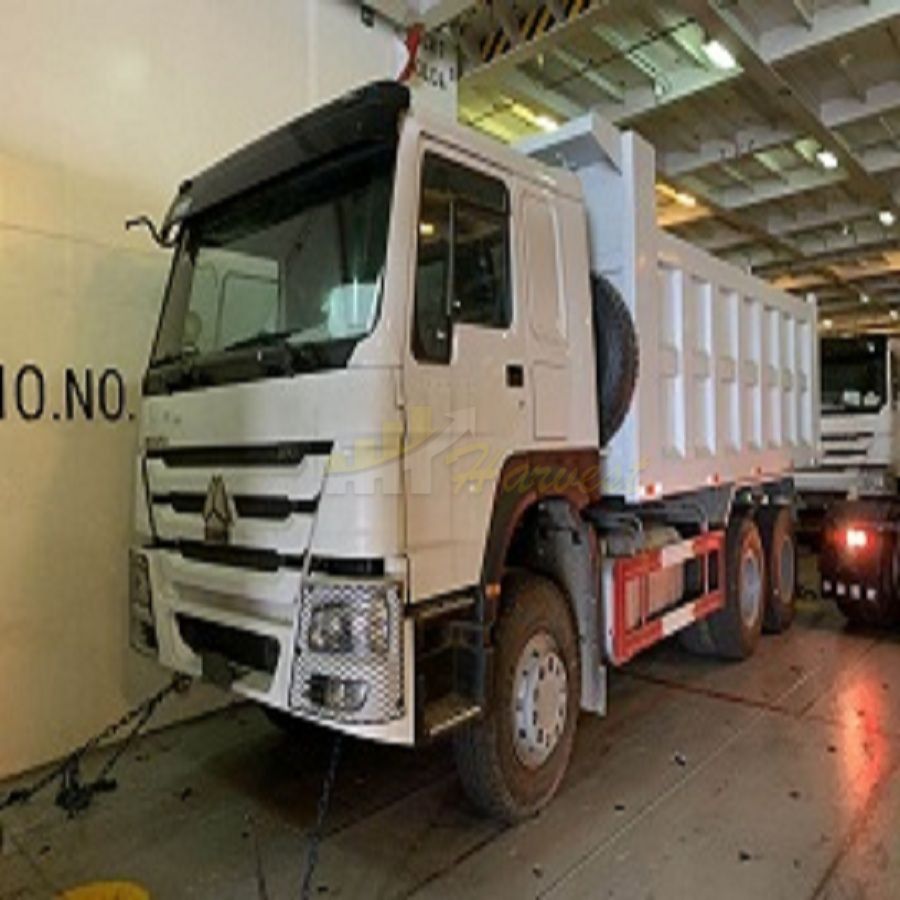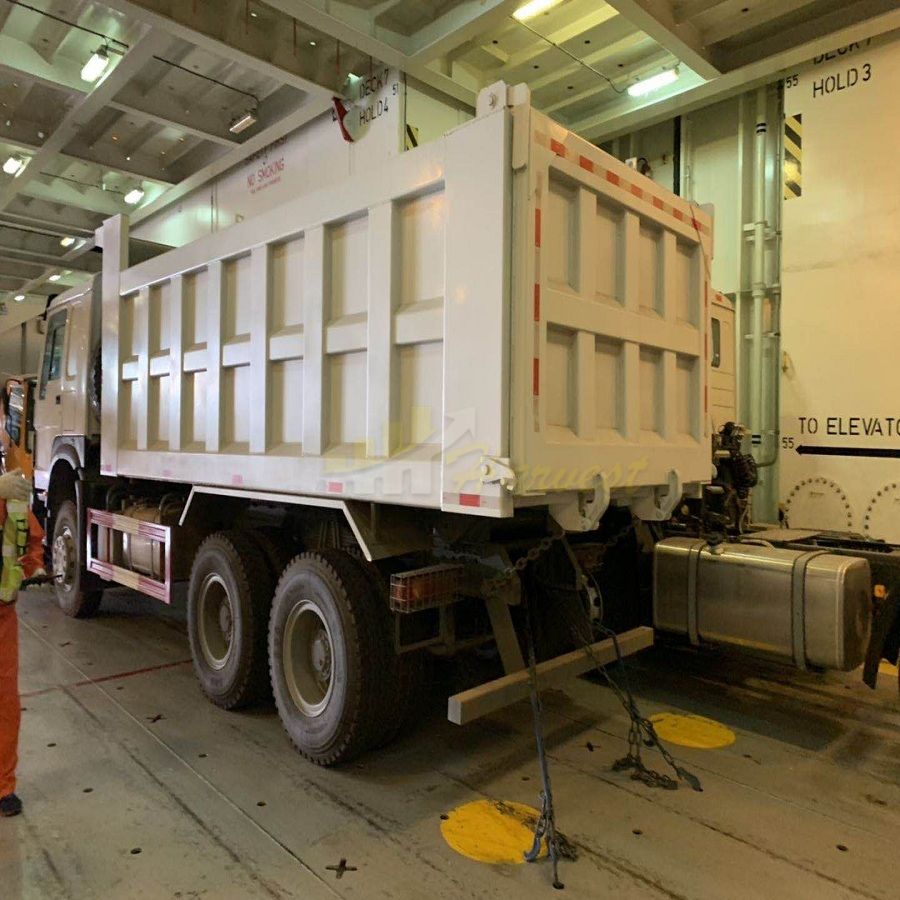 Export to Ghana in August, Traction head and semi-trailer, our company Semi Trailers for Sale welcomes everyone to consult.
  Model: ZZ4257V3241W
  Engine: D12.42-20, 420hp, Euro II
  Cabin: HW76 new face, 2 seats & 1 sleeper with A/C
  Front Axle: HF9(drum). 1x9 ton loading capacity
  Rear Axle: HC16(drum), 2x16 ton loading capacity
  Transmission: HW19710, 10 forwards & 2 reverse
  Steering: ZF8118 hydraulic steering with power assistance
  Tires: Radial 12.00R20, 10+1 spare tire
  Fuel Tank: 400L
  Dump Trailer: 40cbm, U-shape with 6 axles
  Inner Dimension: 11,000x2, 300x1, 650mm
  Tires: Triangle brand 315/80R22.5, 12pcs+1 spare tire
  Axle: FUWA 13t, 3pcs, FUWA 16t, 3pcs
  Hydraulic System: HYVA FCA
  Landing Gear: CIMC 30T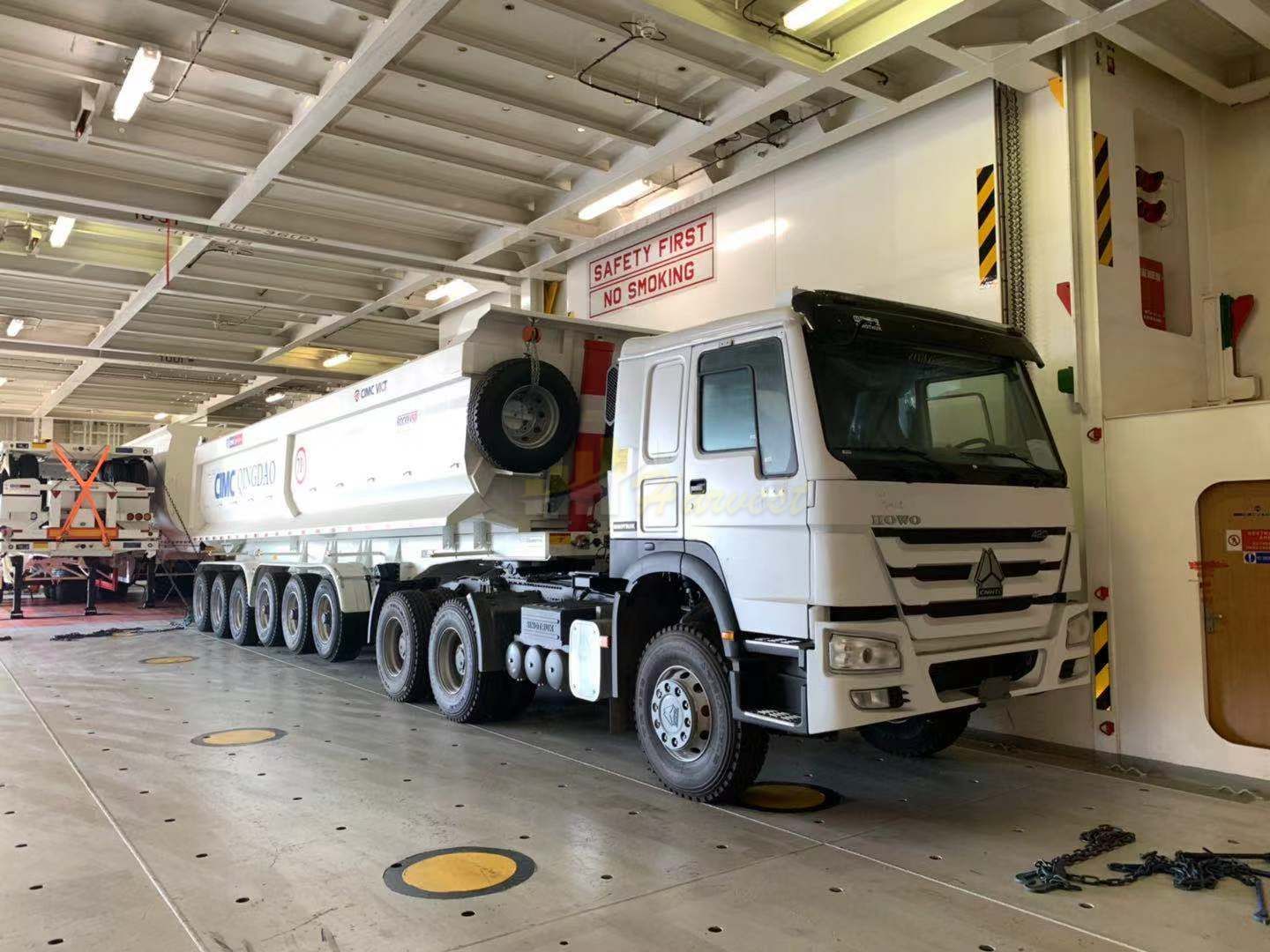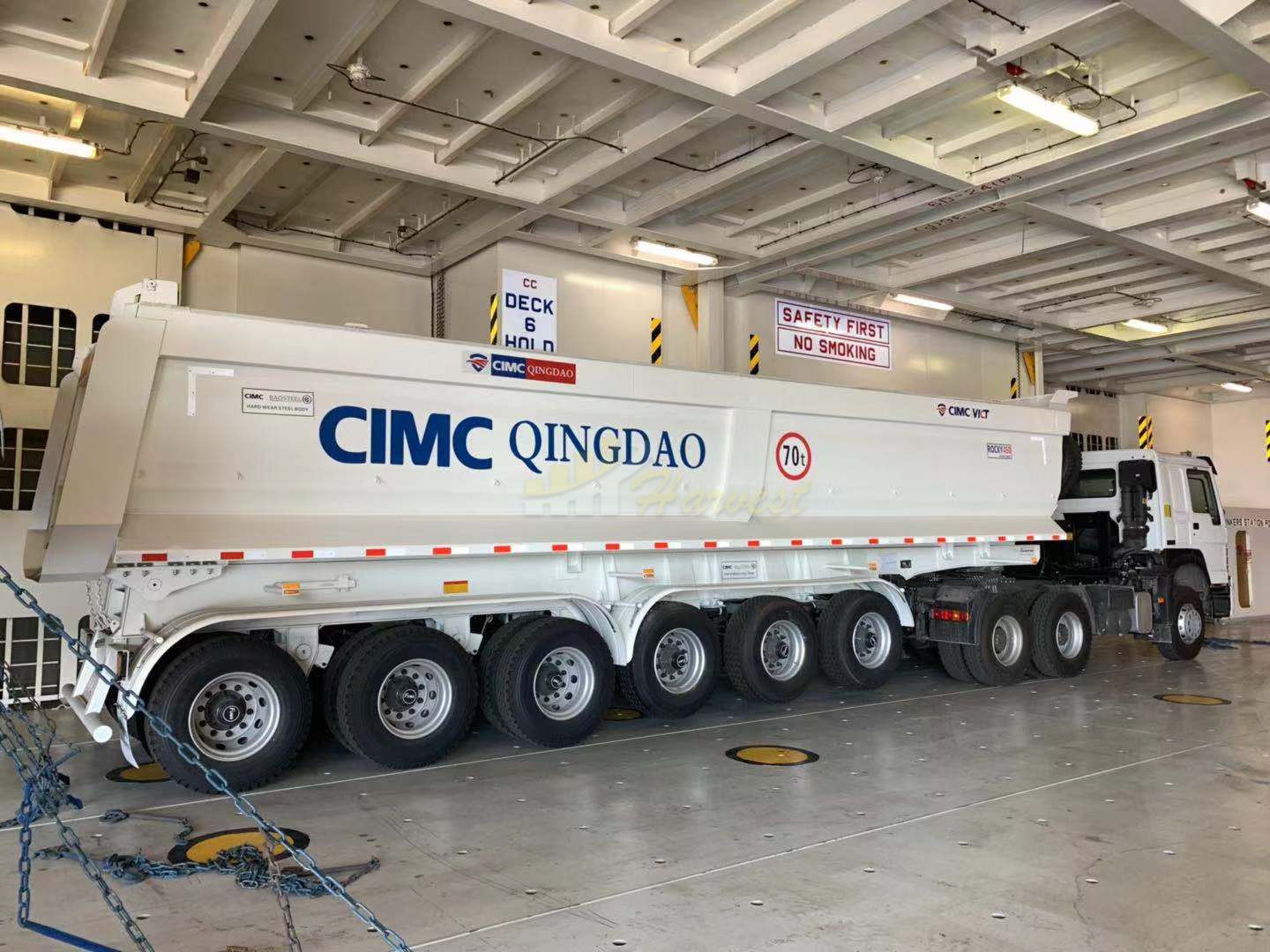 Export Djibouti Truck in October
  Model: ZZ1257N5847W
  Engine: WD615.47, 371hp, Euro II
  Cabin: HW76, 2 seats & 1 sleeper with A/C
  Front Axle: HF9(drum). 1x9 ton loading capacity
  Rear Axle: HC16(drum), 2x16 ton loading capacity
  Transmission: HW19710, 10 forwards & 2 reverse
  Steering: ZF8118 hydraulic steering with power assistance
  Tires: Radial 12.00R20, 10pcs+1 spare tire
  Fuel Tank: 400L
  Cargo Box: 9750x2560x2400mm, bottom 3, side 1.5mm